Tater Patch Players 'Greetings'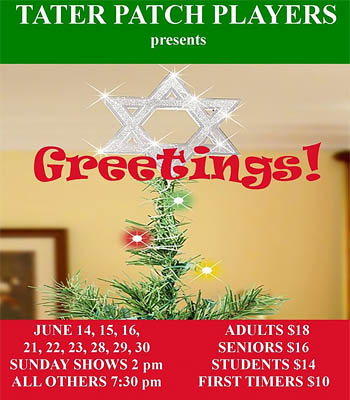 Location:
Tater Patch Players Theater, 95 Philadelphia Lane, Jasper, GA
Start Date:
6/21/2019
Start Time:
7:30 PM
End Date:
6/22/2019
Description:
A unique comedy/fantasy/parable about one family's Christmas Eve and their visitor from parts unknown. Created by Tom Dudzick.

Ticket prices are $18 for adults, $16 for seniors, and $14 for students. First timers to Tater Patch can see a show for $10.


Tickets/Signup:
Advance Show dates or e-tickets may be bought at taterpatchplayers.org.