Summer Running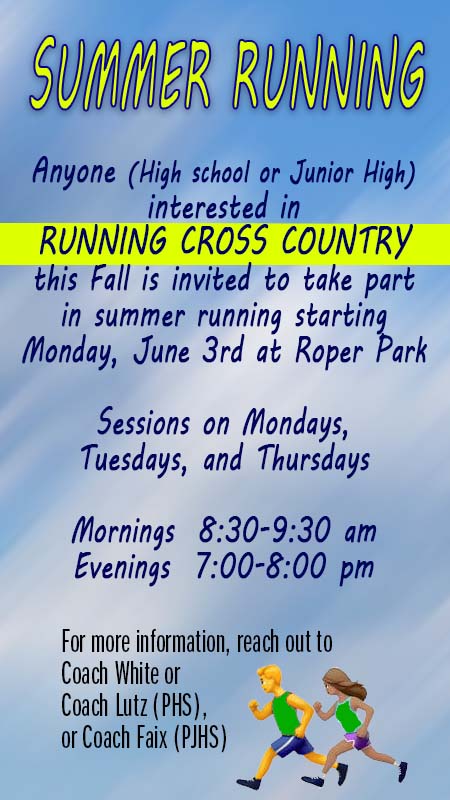 Location:
Roper Park
Start Date:
6/11/2019
Description:
Anyone (high school or junior high) interested in running cross country this fall is invited to take part in summer running, which will kick off next Monday, June 3rd. We will run on Mondays, Tuesdays, and Thursdays.

There will be a morning session from 8:30-9:30 a.m., as well as an evening session from 7:00-8:00 p.m.



Tickets/Signup:
For more information, reach out to Coach White or Coach Lutz (PHS), or Coach Faix (PJHS).