Jasper Jubilee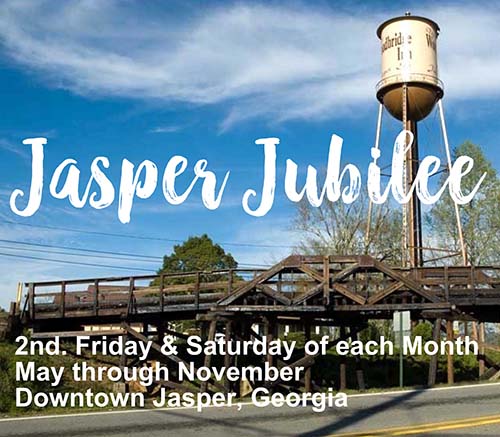 Location:
Downtown Jasper (near Woodbridge)
Start Date:
6/14/2019
End Date:
6/15/2019
Description:
Pickens Arts and Culture Alliance (PACA), Pickens Historical Society, Southern Appalachian Folk School (SAFS), Art Pickens Artist Gathering and Market, and several of the downtown businesses are hosting a downtown festival called Jasper Jubilee.

Jasper Jubilee will be held on the second Friday and Saturday of each month from May to November.

Friday afternoon (5:00pm to 8:00pm) will be an evening of community activity giving the attendees an opportunity to enjoy music, food and refreshments, jail tours, games, as well as support our local business.

Saturday's activities (10:00am till 5:00pm) will include an Artist Market, tours, music, wine tasting at the Woodbridge Inn, games, and an opportunity to support our local businesses.