Angels On Horseback Bub-Ba-Q Fundraiser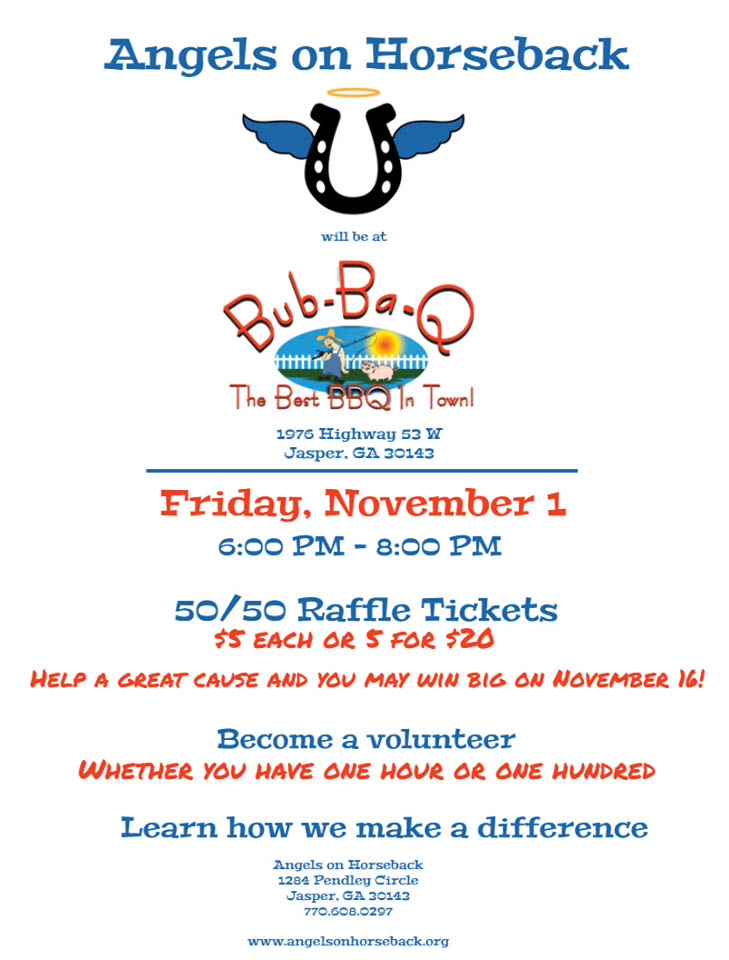 Location:
Bub Ba Q, 1976 Highway 53 W, Jasper, Georgia 30143
Start Date:
11/1/2019
Start Time:
6:00 PM
End Time:
8:00 PM
Description:
Come grab some grub, say hi, and help support Angels On Horseback at Bub-Ba-Q!!

Our volunteers will be there on November 1st from 6PM to 8PM selling 50/50 RAFFLE TICKETS!

Be sure to stop out to grab yours for $5 each or 5 for $20.

Drawing will take place on November 16th!