Sgt. Collins Ride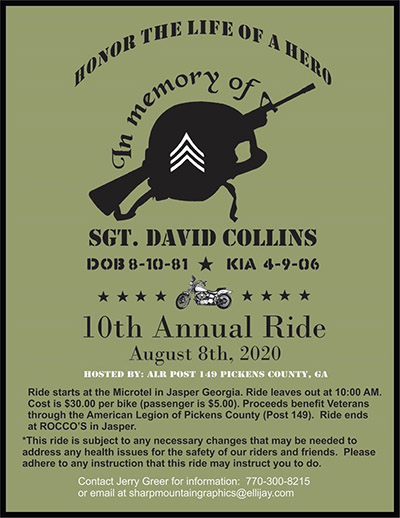 Location:
Starts at Microtel and ends at Rocco's Pub
Start Date:
8/8/2020
Start Time:
10:00 AM
Description:
If you do not ride a motorcycle; please attend at ROCCO'S around 11:30 -12:00 and you can help us honor a local hero that gave the ultimate sacrifice for his county.

We will have raffle tickets for sale or one can just donate money for our veteran benefit.

Riders will arrive at the Microtel in Jasper (Kick Stands Up at 10:00 AM).