Community Yard Sale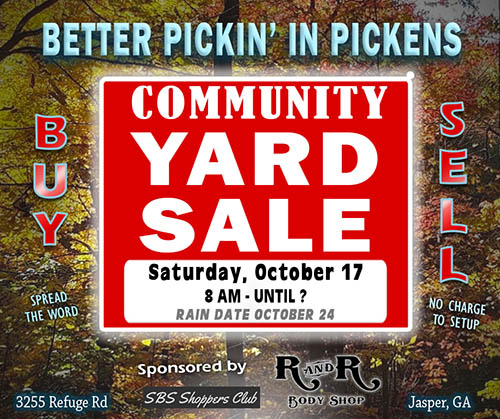 Location:
R&R Body Shop, 3255 Refuge Road, Jasper, GA
Start Date:
10/17/2020
Start Time:
8:00 AM
Description:
All are welcome to attend!

Free Setup on a first come, first served basis.

Starts at 8:00 am and last until it is over.

Sponsored by SBS Shoppers Club and R&R Body Shop

RAIN DATE is October 24, 2020.