Low Cost Spay-Neuter Certificate Sale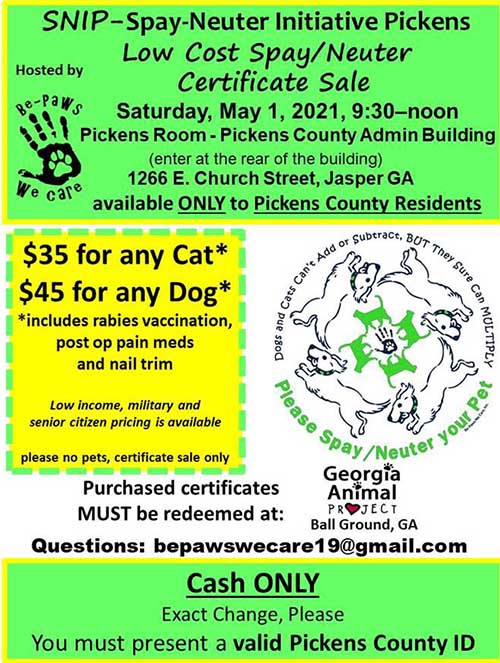 Location:
Pickens County Administration Building, 1266 E. Church Street, Jasper, GA
Start Date:
5/1/2021
Start Time:
9:30 AM
End Time:
12:00 PM
Description:
Be-Paws We Care, Inc. is hosting a another Certificate Sale for Low Cost Spay/Neuter at the Pickens County Admin Building in the Pickens Room.

This is for Pickens County Residents ONLY. A valid Pickens ID is required and Cash ONLY.

Please see the Flyer for additional details.

Certificates for the Spay/Neuter can be redeemed only at Georgia Animal Project in Ball Ground and a certificate # is required to make an appointment.

Please no pets this is only to purchase certificates.