Sons of the South at Talking Rock Hall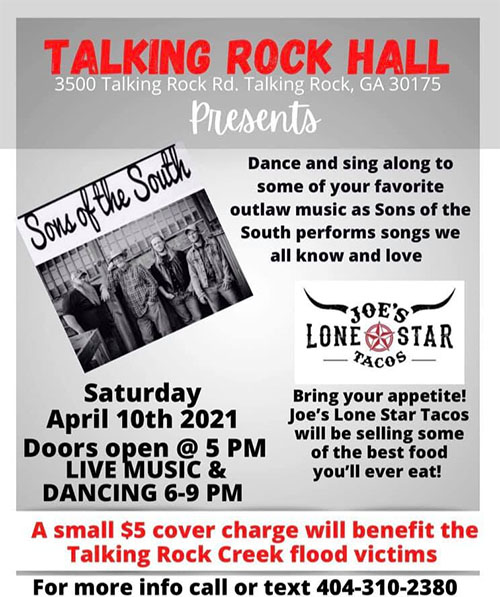 Location:
Talking Rock Hall, 3500 Talking Rock Road, Talking Rock, GA 30175
Start Date:
4/10/2021
Start Time:
5:00 PM
Description:
Doors open @ 5 pm

Live Music & Dancing from 6 to 9 pm

Joe's Lone Star Tacos will be selling food.


Tickets/Signup:
Small $5 Cover charge to benefit the Talking Rock Creek flood victims.

More info call or text 404-310-2380.