Fallout Wrestling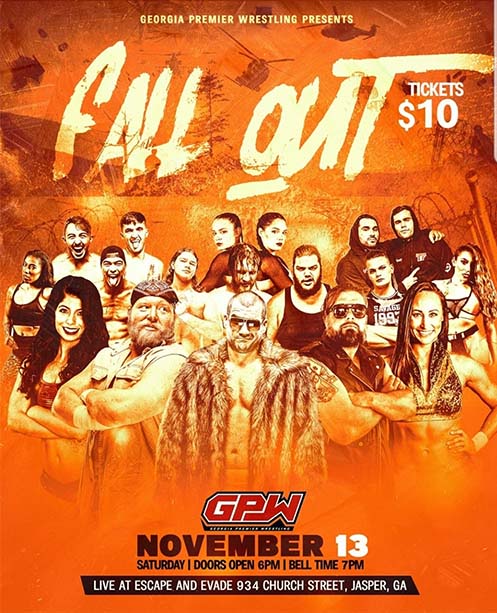 Location:
Escape & Evade
Start Date:
11/13/2021
Start Time:
7:00 PM
Description:
GPW presents Fallout Wrestling hosted by Escape & Evade on November 13th.

Come out and have some family fun and watch some pro-wrestling.

Tickets are $10 per person kids under 5 are free.

Wrestling doors open at 6:00 pm with bell at 7:00pm.

Escape & Evade will be opened as normal except the bounce area will be close that day.

Presale tickets are available here. ONLY 200 WILL BE SOLD!