North Georgia Singers present the Christmas Portion (Part I)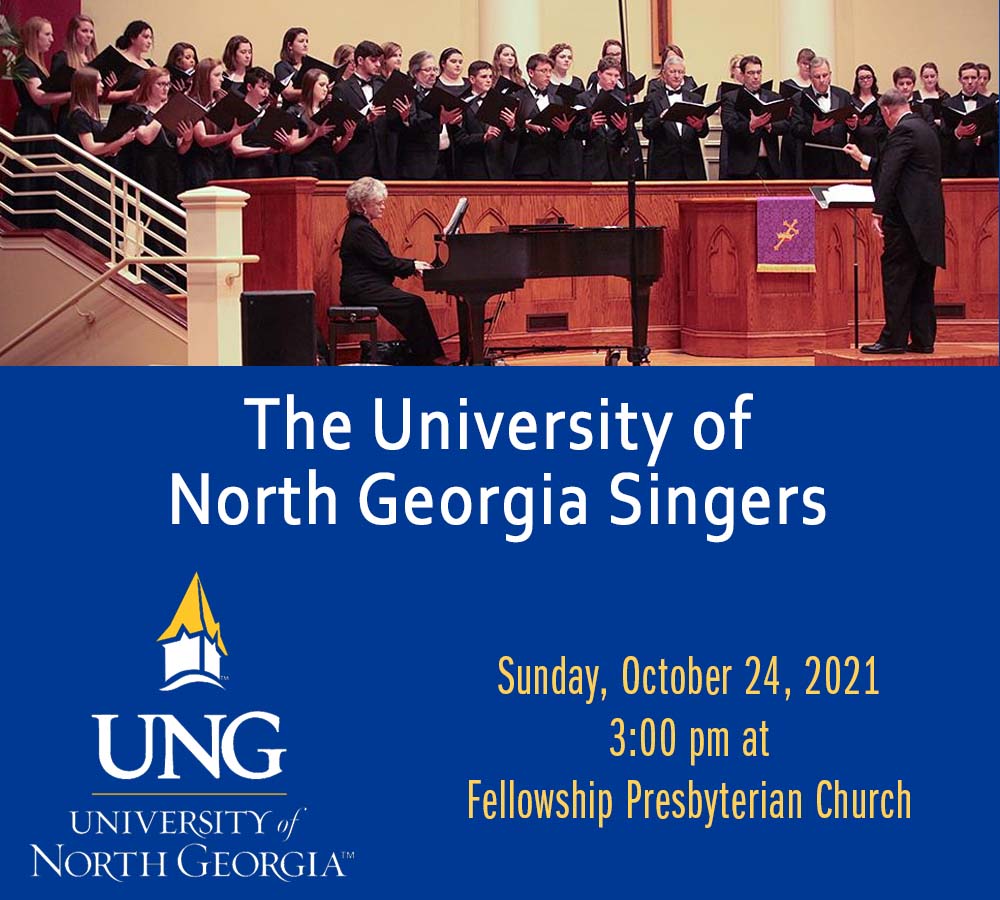 Location:
Fellowship Presbyterian Church, 389 Bent Tree Drive, Jasper, GA
Start Date:
10/24/2021
Start Time:
3:00 PM
Description:
The University of North Georgia Singers will present the Christmas Portion (Part I) of George Frederic Handel's MESSIAH on Sunday, October 24, 2021, 3:00 p.m. at Fellowship Presbyterian Church.

Directed by Dr. John M. Broman and accompanied by Vivian Doublestein, the UNG Singers is the university's premiere touring ensemble, with trips throughout the United States and overseas being scheduled every other year.

Be inspired by favorites like "For Unto Us a Child is Born" and the "Hallelujah" chorus. This professional performance promises to be awesome.

While there is no fee for attending, donations will be greatly appreciated. Please bring family and friends and prepare for Advent with this classic performance.

Because this performance is open to the general public, the ribbons blocking rows in the sanctuary will be temporarily removed to accommodate a potentially large audience. The possibility for close seating of people with unknown vaccination status makes it necessary to require that the audience wear masks when in the church building.