Sgt. David Collins Memorial Ride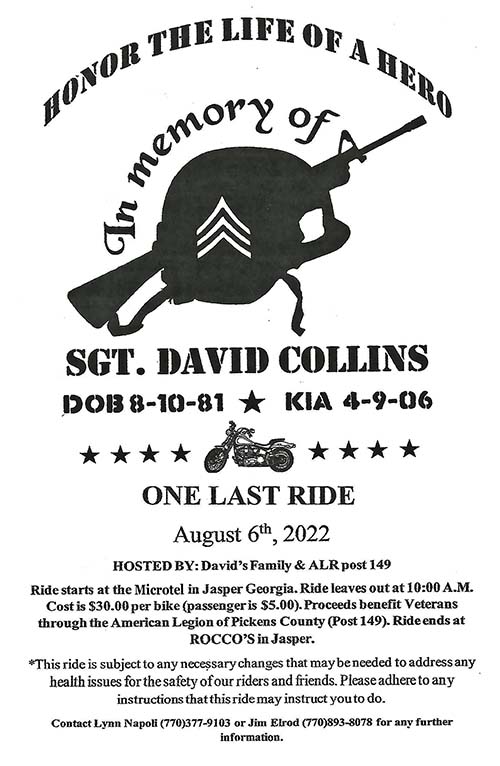 Location:
Starts at Microtel in Jasper and ends at Rocco's Pub
Start Date:
8/6/2022
Start Time:
10:00 AM
Description:
Honor the Life of a Hero

In Memory of Sgt. David Collins
DOB 8-10-81
KIA 4-9-06

One Last Ride

Hosted by David's Family and ALR Post 149

Cost $30 per bike, passenger $5

Proceeds benefit Veterans through the American Legion of Pickens County Post 149.

Ride ends at Rocco's Pub


Tickets/Signup:
Contact Lynn Napoli 770-377-9103 or Jim Elrod 770-893-8078 for further information.