Tate Harvest Festival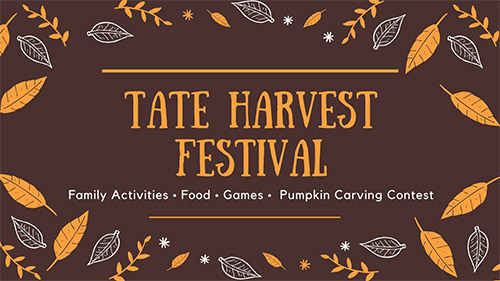 Location:
Field across from Bell's Family Pharmacy, 4875 GA-53 E, Tate, GA
Start Date:
10/15/2022
Start Time:
4:00 PM
Description:
Hosted by Bell's Family Pharmacy and Station 53 Salon.

Food, games, bouncy houses, pumpkin carving contests, dunk tanks and more!


To register for our Pumpkin Carving Contest please reach out to Lindsey at: lindsey@bellsfamilypharmacy.com

$30 VENDOR FEE
Vendor or sponsor and activity please register here
*Vendor and sponsor registration deadline is 9/15/22

All profits will be donated to Pickens C.A.R.E.S.

Tickets/Signup:
Admission is FREE!