Freedom Wheels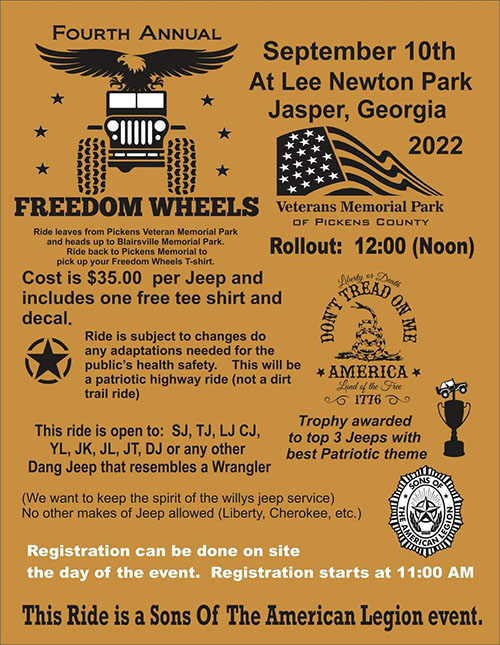 Location:
Lee Newton Park
Start Date:
9/10/2022
Start Time:
12:00 PM
Description:
Ride leaves from Pickens Veterans Memorial Park and heads up to Blairsville Memorial Park. Ride back to Pickens Memorial to pick up Freedom T-shirt.

Cost is $35 per Jeep and includes one free tee shirt and decal.

Registration starts at 11 am.

Rollout at noon.

Trophy awarded to top 3 jeeps with best Patriotic Theme.

The ride is a Sons of the American Legion event.