Honoring Our Heroes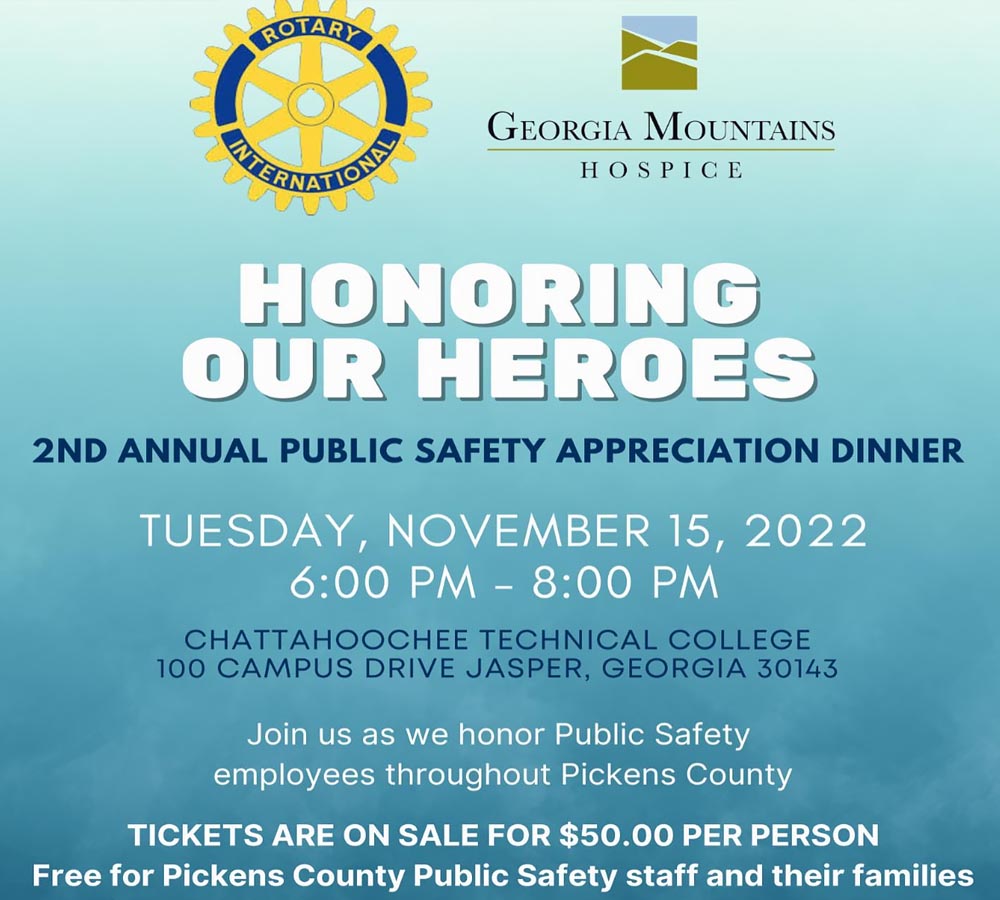 Location:
Chattahoochee Technical College, 100 Campus Drive, Jasper, GA
Start Date:
11/15/2022
Start Time:
6:00 PM
End Time:
8:00 PM
Description:
The Rotary Club of Jasper and Georgia Mountains Hospice invite you to join us on November 15, 2022 as we honor Public Safety employees throughout Pickens County.

Tickets $50

The "2nd Annual Public Safety Appreciation Dinner" will allow all staff and their families to attend the event at no cost to them.
Tickets/Signup:
Please contact Gina Pendley at 706-253-4100 or gpendley200@ellijay.com with questions about the event or purchases tickets.